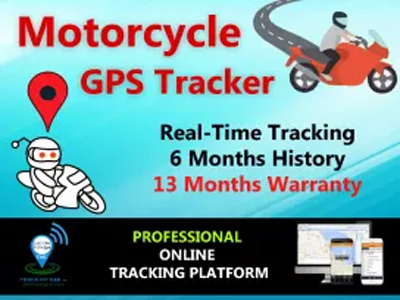 NEXIFY SYSTEMS (PVT)LTD
29B,Athurugiriya road,Kottawa
??Telecommunications Regulatory Commission (TRC) & Ministry of Defence (MOD) Approved Company.
??IP68 certified - dust/water proof??
GPS tracker gives you the accurate location of your bike. They are user-friendly and work with every motorcycle on the market. Tracking devices use GPS to quickly record their locations and then wirelessly transmit that location to your mobile device, through a central server, at regular intervals. This information includes the location along with the motorcycle's speed and direction of travel.
??Benefits of GPS Tracking.
While adding a GPS tracking system to your motorcycle might seem like an unnecessary expense to some, there are a number of advantages to having one.
• Safety and Theft Prevention – GPS trackers allow you and law enforcement agencies to find your motorcycle quickly if a thief steals it.
• Improved maintenance – A GPS tracker will tell you when to bring your motorcycle in for servicing.
?? Island wide service.
?? Free Installation.
?? Lifetime Guaranteed System.
?? Registered Company.
29B,Athurugiriya road,Kottawa
All ads from NEXIFY SYSTEMS (PVT)LTD